Regular price
$38.95 USD
Sale price
$22.00 USD
Unit price
per
Sale
Sold out
Adorn your darling pet or your own neck in the bedazzled collar! Adorned with rhinestones that glimmer in the light, their neck will look perfectly glamorous. Find the perfect fit by adjusting the collar. Enjoy the soft, inner lining as it caresses the neck. Use the O-Ring as a detailed accessory, attach other accessories to it, or connect a chain or leash. All materials are phthalate-free, nickel-free and safe. Made with real leather. Measurements : Overall length: 18.5 inches Strap width: 0.9 inches Adjusts from 13 inch to 16 inch circumference Materials : Leather, metal, acrylic Color : Black, Clear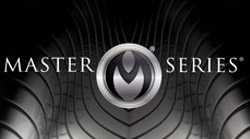 Adorn your darling pet or your own neck in the bedazzled collar! Adorned with rhinestones that glimmer in the light, their neck will look perfectly glamorous.

Find the perfect fit by adjusting the collar. Enjoy the soft, inner lining as it caresses the neck. Use the O-Ring as a detailed accessory, attach other accessories to it, or connect a chain or leash.

All materials are phthalate-free, nickel-free and safe. Made with real leather.

Measurements: Overall length: 18.5 inchesStrap width: 0.9 inchesAdjusts from 13 inch to 16 inch circumference

Materials: Leather, metal, acrylic

Color: Black, Clear


Key Features:
Bejeweled Collar: Glimmering rhinestones adorn the glamorous collar that adorns your neck.
Adjustable: Find the perfect fit by adjusting to a comfortable length.
Elegant and Soft: The inner lining is soft against the skin. The collar is slim and sits elegantly upon the neck.
O-Ring: The detailed O-ring is a fashionable accessory or functional tool for attaching other accessories or a leash or chain to.
View full details