Regular price
$114.95 USD
Sale price
$87.00 USD
Unit price
per
Sale
Sold out
Give yourself a realistic rod with the added buzzing sensation of powerful vibration! This 8 inch rod has realistic textures and is hand painted with blue veins and pinkish coloring to look just like the real thing! The dual density design means that it has a firm inner core and a stretchy outer skin so it glides while you ride it, just like a real shaft! Enjoy 3 speeds and 7 patterns of powerful vibration that is sure to make you wet! The base is both strapon harness compatible and has a strong suction cup on it. Place it on any flat surface for a hands-free ride! Made out of 100% silicone, it is phthalate-free and latex-free making it a superior, body-safe option. Rated IPX7 waterproof it can be taken in showers and even submerged underwater in a bathtub for up to 30 minutes! Recharge as needed via the USB cable provided. Use only with water-based lubricants. After playing, wash with warm water and mild soap. Spray with toy cleaner and pat dry after washing. Keep out of direct sunlight and separate from other silicone toys. Place the suction cup firmly on a flat surface, grab some lube, and start to slide the tip inside your entry. As you work all the 8 inches in, let yourself enjoy the feeling of being filled up by such a big rod! Start riding it, enjoying the gliding movement from the dual density dong, and touch yourself with your free hands until you are fully satisfied! Curve Toys is known for their proprietary formulas used to create the best dildos and adult toys in the world. They manufacture their adult replica products with only body-friendly, phthalate-free, and top-grade materials. All products are inspected for superior functionality so that they represent the value, quality, and innovation from the factory to the bedroom. Staffed by experts with over 60 cumulative years in the adult manufacturing industry, Curve Toys is the perfect combination of passion, creativity and experience; in short, we know pleasure. Measurements: Overall length: 7.8 inches. Insertable length: 7 inches. Widest insertable diameter: 1.9 inches. Materials: Silicone, ABS plastic Color: Light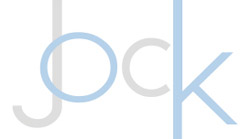 Give yourself a realistic rod with the added buzzing sensation of powerful vibration! This 8 inch rod has realistic textures and is hand painted with blue veins and pinkish coloring to look just like the real thing! The dual density design means that it has a firm inner core and a stretchy outer skin so it glides while you ride it, just like a real shaft! Enjoy 3 speeds and 7 patterns of powerful vibration that is sure to make you wet! The base is both strapon harness compatible and has a strong suction cup on it. Place it on any flat surface for a hands-free ride! Made out of 100% silicone, it is phthalate-free and latex-free making it a superior, body-safe option. Rated IPX7 waterproof it can be taken in showers and even submerged underwater in a bathtub for up to 30 minutes! Recharge as needed via the USB cable provided. Use only with water-based lubricants. After playing, wash with warm water and mild soap. Spray with toy cleaner and pat dry after washing. Keep out of direct sunlight and separate from other silicone toys.

Place the suction cup firmly on a flat surface, grab some lube, and start to slide the tip inside your entry. As you work all the 8 inches in, let yourself enjoy the feeling of being filled up by such a big rod! Start riding it, enjoying the gliding movement from the dual density dong, and touch yourself with your free hands until you are fully satisfied!

Curve Toys is known for their proprietary formulas used to create the best dildos and adult toys in the world. They manufacture their adult replica products with only body-friendly, phthalate-free, and top-grade materials. All products are inspected for superior functionality so that they represent the value, quality, and innovation from the factory to the bedroom. Staffed by experts with over 60 cumulative years in the adult manufacturing industry, Curve Toys is the perfect combination of passion, creativity and experience; in short, we know pleasure.

Measurements:
Overall length: 7.8 inches.
Insertable length: 7 inches.
Widest insertable diameter: 1.9 inches.

Materials: Silicone, ABS plastic

Color: Light


Key Features:
Ultra Realistic: This hand painted dong looks and feels real! Enjoy the veiny shaft, pink head, and wrinkled balls!
Dual Density Vibrating Dildo: This dildo has a firm inner core with soft and stretchy outer skin that moves as you ride it. Choose between 3 speeds and 7 patterns of powerful vibration.
Harness Compatible with Suction Cup Base: Place on any flat surface for hands-free rides. The wide base also makes it strapon harness compatible!
Body Safe, Rechargeable and Waterproof: Made out of 100% silicone and is phthalate-free, latex-free and best used with water-based lubricants only. Rated IPX7 waterproof so it can handle showers and even 30 minutes underwater. Recharge as needed with USB cable provided.
View full details