Regular price
$119.95 USD
Sale price
$68.00 USD
Unit price
per
Sale
Sold out
Enjoy penetrating your partner and being penetrated at the same time! With this pegging harness, you can enjoy the feeling of being filled as you give that sensation to your partner, as well. As a bonus, you can both enjoy 4 speeds and 7 patterns of vibration. Control it hands-free with the remote control that controls each dildo. The dildos are detachable from the PU leather harness and made of premium grade, phthalate-free silicone that is body-safe for worry-free fun! The small dildo is curved for G-spot stimulation that presses against your sweet spot as you thrust. Make sure to only use water-based lubricant for best results. The harness can be adjusted around your waist and thighs for a comfortable fit. After use, recharge the vibrating dildos with a USB charger and hand wash the silicone with warm water and antibacterial soap and a toy cleaner. Dry with a soft cloth and store in a cool, dark place out of direct sunlight and separate from other toys. Remote control requires 1xCR2032 battery (included). Measurements : LARGE DILDO insertable length: 6 inches, widest insertable width: 1.5 inches SMALL DILDO insertable length: 3.3 inches, widest insertable width: 1.4 inches Harness adjusts up to 48 inches waist circumference Thigh straps adjust from 13 inches to 26 inches in length Materials : Silicone, PU leather, ABS plastic Color : Pink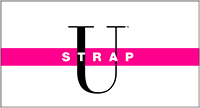 Enjoy penetrating your partner and being penetrated at the same time! With this pegging harness, you can enjoy the feeling of being filled as you give that sensation to your partner, as well. As a bonus, you can both enjoy 4 speeds and 7 patterns of vibration. Control it hands-free with the remote control that controls each dildo.

The dildos are detachable from the PU leather harness and made of premium grade, phthalate-free silicone that is body-safe for worry-free fun! The small dildo is curved for G-spot stimulation that presses against your sweet spot as you thrust. Make sure to only use water-based lubricant for best results. The harness can be adjusted around your waist and thighs for a comfortable fit.

After use, recharge the vibrating dildos with a USB charger and hand wash the silicone with warm water and antibacterial soap and a toy cleaner. Dry with a soft cloth and store in a cool, dark place out of direct sunlight and separate from other toys. Remote control requires 1xCR2032 battery (included).

Measurements: LARGE DILDO insertable length: 6 inches, widest insertable width: 1.5 inchesSMALL DILDO insertable length: 3.3 inches, widest insertable width: 1.4 inches Harness adjusts up to 48 inches waist circumferenceThigh straps adjust from 13 inches to 26 inches in length

Materials: Silicone, PU leather, ABS plastic

Color: Pink


Key Features:
Vibrating Dildos: Choose between 4 speeds and 7 patterns of vibe in dual motors for unique vibration in each. After use, recharge with included USB charger.
Premium Silicone: Smooth, plush and phthalate-free silicone means it's deliciously sensual and body safe.
Adjustable Harness: Harness adjusts up to 48 inches for a comfortable fit.
Remote Control: The remote control allows you to be hands-free as you play with yourself and a partner. The distance for the remote is 32ft; requires 1xCR2032 battery (included).
View full details