Regular price
$99.95 USD
Sale price
$75.00 USD
Unit price
per
Sale
Sold out
Enjoy the rich crimson color of these stylish restraints with a classic leather look! Made of PU leather, it is vegan friendly and easy to clean. Play with your sensual side as you slip on the restraints yourself or have your partner place you in bondage cuffs and nothing else! Show your sassy submissive side with stylish and sensual burgundy and gold restraints! Tease your partner as you gently pull against the cuffs and chains, hold the leash in your mouth or let them take you for a walk as their prized pet! Use any of the 5 D-rings to attach the golden chains or any other attachments. Each strap is adjustable via buckles and straps. All metal is nickel free and body safe. After use, wipe restraints clean with a soft cloth and toy cleaner or antibacterial spray. Spot clean as needed. Measurements : Wrist cuffs adjust from 5.75 inch to 9.25 inch circumference Ankle cuffs adjust from 7.5 inch to 10.75 inch circumference Collar adjusts from 11.5 inch to 16 inch circumference Leash length: 31.5 inch Materials : PU leather, metal Color : Burgundy, Gold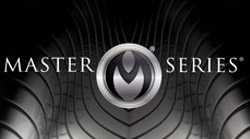 Enjoy the rich burgundy of these stylish restraints with a classic leather look! Made of PU leather, it is vegan friendly and easy to clean. Play with your sensual side as you slip on the restraints yourself or have your partner place you in bondage cuffs and nothing else!

Show your sassy submissive side with stylish and sensual burgundy and gold restraints! Tease your partner as you gently pull against the cuffs and chains, hold the leash in your mouth or let them take you for a walk as their prized pet! Use any of the 5 D-rings to attach the golden chains or any other attachments. Each strap is adjustable via buckles and straps. All metal is nickel free and body safe.

After use, wipe restraints clean with a soft cloth and toy cleaner or antibacterial spray. Spot clean as needed.

Measurements: Wrist cuffs adjust from 5.75 inch to 9.25 inch circumferenceAnkle cuffs adjust from 7.5 inch to 10.75 inch circumferenceCollar adjusts from 11.5 inch to 16 inch circumferenceLeash length: 31.5 inch

Materials: PU leather, metal

Color: Burgundy, Gold


Key Features:
Burgundy Beauty: The straps are made of PU synthetic leather making it vegan friendly and easy to clean while still giving it the classic leather look. The soft inner lining makes it soft and comfortable against the skin. The adjustable straps make it easy to find a snug but comfortable fit each time.
Detachable Leash and Chains: Enjoy using the dazzling nickel-free metal chains to attach the wrist and ankle cuffs to each other in a number of ways. Enjoy leading your pet around by the collar on the long, golden chain!
Add Attachments!: The 5 D-rings attach to golden chains that can be used to restrain your submissive or walk your pet. Feel free to attach other things to them as you see fit!
View full details