Regular price
$28.95 USD
Sale price
$22.00 USD
Unit price
per
Sale
Sold out
Do you love a man with a meaty, uncut dong? This dildo celebrates those with a little extra skin wrapped around their head. Hand painted to look excellent up close so you can live out your fantasies without distraction, it is made out of super soft, stretchy and flexible TPE rubber. The shaft skin bunches around the corona of the head, is veiny and slim. At the base are wrinkled balls to bounce on when riding it. Enjoy it hands-free by pressing the super strong suction-cup onto any flat surface. INvite your partner to play, too! This dong is strapon harness compatible for couples play and pegging. To wash, use warm water and mild soap then rinse and spray with a toy cleaner. Keep out of direct sunlight and away from heat. Use only with water-based lubricants. While most toys have a snipped aesthetic, this fully intact rod gives you a little more of that skin to enjoy! The detailed and artistically painted shaft shows off the pink head waiting to burst free and penetrate your deepest caverns! As you add some water-based lube to make the shaft slick and wet, grip on to the base and slide it inside! Go hands-free by using the suction-cup and let your hands wander to touch, caress and pleasure yourself. Adding in a buzzing vibrator while riding will help relax and excite your body as you stretch open your pleasure cave. Give your partner a chance to show you just how fun it can be to ride it by letting them use it as a strapon! Give in to the fantasy and lick, suck and swallow that rod before it plunges inside you! Curve Toys is known for their proprietary formulas used to create the best dildos and adult toys in the world. They manufacture their adult replica products with only body-friendly, phthalate-free, and top-grade materials. All products are inspected for superior functionality so that they represent the value, quality, and innovation from the factory to the bedroom. Staffed by experts with over 60 cumulative years in the adult manufacturing industry, Curve Toys is the perfect combination of passion, creativity and experience; in short, we know pleasure. Measurements : Overall length: 7.1 inches. Insertable length: 5.2 inches. Widest insertable diameter: 1.6 inches. Materials : TPE Color : Light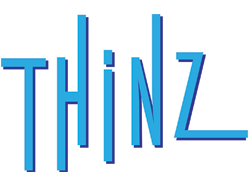 Do you love a man with a meaty, uncut dong? This dildo celebrates those with a little extra skin wrapped around their head. Hand painted to look excellent up close so you can live out your fantasies without distraction, it is made out of super soft, stretchy and flexible TPE rubber. The shaft skin bunches around the corona of the head, is veiny and slim. At the base are wrinkled balls to bounce on when riding it. Enjoy it hands-free by pressing the super strong suction-cup onto any flat surface. INvite your partner to play, too! This dong is strapon harness compatible for couples play and pegging. To wash, use warm water and mild soap then rinse and spray with a toy cleaner. Keep out of direct sunlight and away from heat. Use only with water-based lubricants.

While most toys have a snipped aesthetic, this fully intact rod gives you a little more of that skin to enjoy! The detailed and artistically painted shaft shows off the pink head waiting to burst free and penetrate your deepest caverns! As you add some water-based lube to make the shaft slick and wet, grip on to the base and slide it inside! Go hands-free by using the suction-cup and let your hands wander to touch, caress and pleasure yourself. Adding in a buzzing vibrator while riding will help relax and excite your body as you stretch open your pleasure cave. Give your partner a chance to show you just how fun it can be to ride it by letting them use it as a strapon! Give in to the fantasy and lick, suck and swallow that rod before it plunges inside you!

Curve Toys is known for their proprietary formulas used to create the best dildos and adult toys in the world. They manufacture their adult replica products with only body-friendly, phthalate-free, and top-grade materials. All products are inspected for superior functionality so that they represent the value, quality, and innovation from the factory to the bedroom. Staffed by experts with over 60 cumulative years in the adult manufacturing industry, Curve Toys is the perfect combination of passion, creativity and experience; in short, we know pleasure.

Measurements: Overall length: 7.1 inches. Insertable length: 5.2 inches. Widest insertable diameter: 1.6 inches.

Materials: TPE

Color: Light


Key Features:
Realistic Look and Feel: Indulge in the full fantasy of an intact, uncut dong that has been painted in detail and looks and feels real!
Extremely Flexible: It can bend and stretch to your will! Made out of body-safe TPE.
Strong Suction Cup: Place on nearly an surface for a strong seal that lets you ride it hands-free!
Harness Compatible: Compatible with most strapon harnesses for pegging and couple's play.
View full details