Regular price
$124.95 USD
Sale price
$71.00 USD
Unit price
per
Sale
Sold out
Seduce your partner with this Captive Cobra bondage set! You do not have to wear red and black to be kinky; enjoy this seductive, serpentine set with its pink color and iridescent rainbow shine that will bring out the blushing rose in any submissive! The set comes with two wrist cuffs, two ankle cuffs, a collar and a matching chain leash. Additionally, each of the cuffs connect with short, golden chains that match the chain leash and the golden, buckle closures. Adjust for comfort with the buckles and straps. All metal is nickel-free and the vegan friendly, faux leather is made of polyurethane (PU leather). Spot clean with a soft, damp cloth. Have them kneel as you place the collar around their neck, whispering comforting and reassuring words as they surrender. Then ask for one wrist at a time as you cuff them. Tell them to lay back and present one foot at a time and cuff their ankles. Then connect the chains to each wrist and ankle, attach the leash, and guide them into a scene now that their state of mind has shifted to submissive, surrendered and sensual. Measurements: Wrist cuffs adjust from 5.75 inches to 9 inches circumference. Ankle cuffs adjust from 7.5 inches to 11 inches circumference. Collar adjusts from 13.75 inches to 18 inches circumference. Leash length: 32 inches. Materials: PU leather, metal Color: Pink, Rainbow, Gold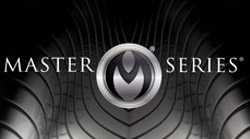 Seduce your partner with this Captive Cobra bondage set! You do not have to wear red and black to be kinky; enjoy this seductive, serpentine set with its pink color and iridescent rainbow shine that will bring out the blushing rose in any submissive! The set comes with two wrist cuffs, two ankle cuffs, a collar and a matching chain leash. Additionally, each of the cuffs connect with short, golden chains that match the chain leash and the golden, buckle closures. Adjust for comfort with the buckles and straps. All metal is nickel-free and the vegan friendly, faux leather is made of polyurethane (PU leather). Spot clean with a soft, damp cloth.

Have them kneel as you place the collar around their neck, whispering comforting and reassuring words as they surrender. Then ask for one wrist at a time as you cuff them. Tell them to lay back and present one foot at a time and cuff their ankles. Then connect the chains to each wrist and ankle, attach the leash, and guide them into a scene now that their state of mind has shifted to submissive, surrendered and sensual.

Measurements: Wrist cuffs adjust from 5.75 inches to 9 inches circumference.Ankle cuffs adjust from 7.5 inches to 11 inches circumference.Collar adjusts from 13.75 inches to 18 inches circumference.Leash length: 32 inches.

Materials: PU leather, metal

Color: Pink, Rainbow, Gold


Key Features:
Iridescent Pink Cobra Design: This gorgeous set is soft pink with iridescent rainbows that catch the light as you move. The patterned design is fashioned in the likeness of snakeskin, so you can seduce your love.
Full Bondage Set: Included in the set are two ankle cuffs, two wrist cuffs, a collar and a leash. All of the cuffs and the collar are made of vegan friendly, PU leather.
Metal Chain Restraints: Each of the wrist and ankle cuffs have a short, golden chain that connects them to restrain with style. The chain restraints, the chain leash and the buckles all match and are made of nickel-free metal.
Adjustable: Each cuff and the collar adjusts with buckle closures for a snug and comfortable fit.
View full details