Regular price
$39.95 USD
Sale price
$30.00 USD
Unit price
per
Sale
Sold out
Master's Paddle features an authoritative design, built to help Doms dominate the mind and body their playthings. Made with sturdy and attractive Beech Wood for a genuine aesthetic that is at home in any dungeon. Shaped with hard corners and a curved handle to satisfy your eyes and your hands when in use, as well as aerodynamic slots to assist you with each swing when punishing your sub. This reliable tool suits all skill levels, perfect for beginners to enter the world of BDSM or experts looking to expand their collection! Measurements : 14.6 inches total length, width 4 inches, height 1 inch Materials : Beech wood Color : Wood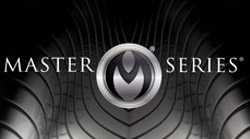 Master's Paddle features an authoritative design, built to help Doms dominate the mind and body their playthings. Made with sturdy and attractive wood for a genuine aesthetic that is at home in any dungeon.

Shaped with hard corners and a curved handle to satisfy your eyes and your hands when in use, as well as aerodynamic slots to assist you with each swing when punishing your sub. This reliable tool suits all skill levels, perfect for beginners to enter the world of BDSM or experts looking to expand their collection!

Measurements: 14.6 inches total length, width 4 inches, height 1 inch

Materials: Wood

Color: Red


Key Features:
Slap and Paddle With Authority: Featuring alluring curves and corners for a tempting appearance, begging to be held and swung to punish your sub for their bad behavior.
Large Surface Area: Designed with a wide surface area for a satisfying slap; the built in slots make this paddle aerodynamic so it can slip through the air with each swing.
Made With Quality Wood: Dark brown, lightweight, and built for durability for a long lasting addition to your collection of toys; provides a genuine feel in your hands.
Lightweight: The paddle is light enough that repetitive use won't tire you out quickly. The handle is just wide enough to fit comfortably in the palm of your hand, and the paddle is short enough to encourage accurate aim.
View full details