Regular price
$22.95 USD
Sale price
$13.00 USD
Unit price
per
Sale
Sold out
Set the mood with this pecker candle, then blow out the flame to really make the evening hot! This penis candle doubles as ambience and as a tool for wax play. As the candle heats up, the paraffin wax begins to soften. The low melting point means that the wax is ready to use quicker and the wax will be cooler, reducing the chance for burns. The candle is unscented so it is perfect for those sensitive to smells. As an added bonus, the wax is moisturizing, so once it is on the body, you can massage it in and play with it while it moisturizes and helps protect the skin from heat. Light the candle to set the mood and let it burn. It will not take long for the wax to begin to melt! Blow out the candle and hold it 3 feet away from your lovers body to drip wax. Make sure to put a blanket, towel or drop cloth beneath your both to protect from wax spills. Pour slowly and use your hand to spread the wax over the body, cooling it by spreading it if it is too hot for them. Go slow and check in often. To clean up, simply peel or wipe the cooled wax off their body or any surface and use body wash on your skin to clean the wax off. Moisturize afterwards to keep your skin happy. Measurements : Overall length: 7.3 inches. Overall width: 3.4 inches. Materials : Paraffin wax Color : Purple Note : Melting temperature is between 136-140˚ F (58-60˚ C)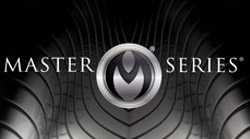 Set the mood with this pecker candle, then blow out the flame to really make the evening hot! This penis candle doubles as ambience and as a tool for wax play. As the candle heats up, the paraffin wax begins to soften. The low melting point means that the wax is ready to use quicker and the wax will be cooler, reducing the chance for burns. The candle is unscented so it is perfect for those sensitive to smells. As an added bonus, the wax is moisturizing, so once it is on the body, you can massage it in and play with it while it moisturizes and helps protect the skin from heat.

Light the candle to set the mood and let it burn. It will not take long for the wax to begin to melt! Blow out the candle and hold it 3 feet away from your lovers body to drip wax. Make sure to put a blanket, towel or drop cloth beneath your both to protect from wax spills. Pour slowly and use your hand to spread the wax over the body, cooling it by spreading it if it is too hot for them. Go slow and check in often.

To clean up, simply peel or wipe the cooled wax off their body or any surface and use body wash on your skin to clean the wax off. Moisturize afterwards to keep your skin happy.

Measurements: Overall length: 7.3 inches. Overall width: 3.4 inches.

Materials: Paraffin wax

Color: Purple

Note: Melting temperature is between 136-140˚ F (58-60˚ C)


Key Features:
Paraffin Wax Penis: This sexy looking penis candle sets the mood and has a sensual purpose! Enjoy playing with temperature and wax as you drip the hot wax over your partners body!
Moisturizing: This wax moisturizes the skin where it lands, giving the skin a little extra protection.
Low Melting Point: With a low melting point, the wax will not get as hot as some other candles which reduces the chances of burning the skin.
Unscented: The candle is unscented so it is perfect for those who are sensitive to smells.
View full details