Regular price
$129.95 USD
Sale price
$98.00 USD
Unit price
per
Sale
Sold out
Getting into the best position for you and your partner has never been easier! A little lift goes a long way with this lightweight, high-density foam wedge. Covered in a velvety soft outer layer and a water-resistant inner layer, it's firm enough to lift you up and has enough softness to keep it sexy. Use it under your shoulders, chest, head, hips or knees to change the way you play! Both inner and outer pillow covers are machine washable, too! The soft outer layer keeps it sexy and sensual as your skin brushes against the fabric while the water-resistant, inner layer keeps your foam pillow moisture free! This vibrant red wedge goes great with any colorful decor, can be placed on your bed behind other pillows and used as support when you're sitting up, and is one of the simple yet essential pieces of your sexy bedroom collection! Use the pillow under your hips to tilt your pelvis and get greater access to hitting your G-spot or P-spot. Use it under your head for comfort and to lift the neck. Pad your knees as you pound your partner in Doggy style pose! Get on your side and use it between your shins or thighs to easily part your legs as your partner slips in behind you! Get fun and creative as you enjoy upleveling your love game! Measurements: Length: 13.75 inches. Width: 19 inches. Height: 6.5 Inches. Materials: Velvet (polyester), PU foam, nylon, resin (zipper) Color: Red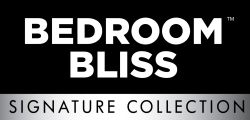 Getting into the best position for you and your partner has never been easier! A little lift goes a long way with this lightweight, high-density foam wedge. Covered in a velvety soft outer layer and a water-resistant inner layer, it's firm enough to lift you up and has enough softness to keep it sexy. Use it under your shoulders, chest, head, hips or knees to change the way you play! Both inner and outer pillow covers are machine washable, too! The soft outer layer keeps it sexy and sensual as your skin brushes against the fabric while the water-resistant, inner layer keeps your foam pillow moisture free!

This vibrant red wedge goes great with any colorful decor, can be placed on your bed behind other pillows and used as support when you're sitting up, and is one of the simple yet essential pieces of your sexy bedroom collection! Use the pillow under your hips to tilt your pelvis and get greater access to hitting your G-spot or P-spot. Use it under your head for comfort and to lift the neck. Pad your knees as you pound your partner in Doggy style pose! Get on your side and use it between your shins or thighs to easily part your legs as your partner slips in behind you! Get fun and creative as you enjoy upleveling your love game!

Measurements: Length: 13.75 inches. Width: 19 inches. Height: 6.5 Inches.

Materials: Velvet (polyester), PU foam, nylon, resin (zipper)

Color: Red


Key Features:
High Density Foam: This foam keeps its shape and supports your body weight without letting you sink through the pillow.
Ergonomic Design: Designed to support countless positions so you can get the most out of your sensual play!
Dual Layer Covers: The outer cover is soft against the skin and the inner cover is water-resistant so the foam stays mildew and moisture-free.
Machine Washable: Easily wash your pillows after play by machine washing them after each use.
View full details